Schools back in session; road workers continue street cleaning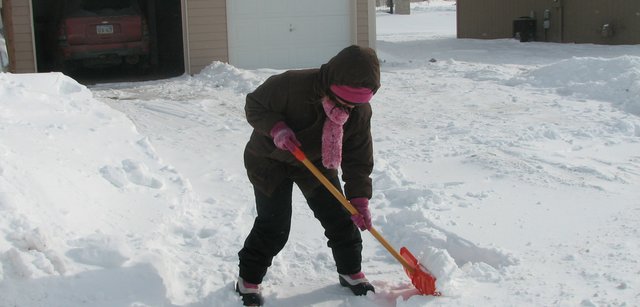 School resumed Monday morning for students in the Basehor-Linwood School District, as temperatures rose and streets were further cleared.
Subzero weather combined with Wednesday and Thursday's snowfall caused the district to cancel classes Wednesday, Thursday and Friday, which meant delaying the opening of its newest school, Basehor Elementary School 3-5.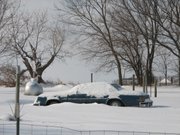 Basehor received about 4.5 inches of snow Wednesday afternoon through Thursday morning, according to the National Weather Service, which made for a total of 11 inches of snow accumulation in the city from this and previous snowfalls.
The depth of the snow combined with fierce wind gusts made street clearing an extremely difficult process in the beginning for the Basehor Public Works Department.
City superintendent Gene Myracle said he and his workers were on duty Wednesday afternoon through Thursday without going home.
"We started about 4 p.m. (Wednesday) and worked all through the night," Myracle said. "We took naps in the cabs of our trucks. With this wind blowing like this, we go through, and about 30 minutes later, it's like we weren't even there."
Open areas of the city were especially troublesome for street workers, Myracle said, because the wind had free rein, causing towering snow drifts.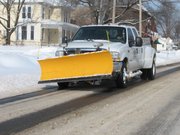 "It's really bad where there aren't any wind blocks, like in areas away from the subdivisions," Myracle said. "We've been busting drifts 6 feet tall. Some of our trucks can't even touch them."
Public Works also has been battling failing equipment, Myracle said, with trucks and plows falling to the elements.
"We've got equipment breaking and freezing, it's terrible," he said. "We're ready for this to be done."
Though troublesome at first, public works has a handle now on street clearing, having all major streets finished and making headway in residential neighborhoods. The department will continue cleaning and spreading salt on the city roads this week to combat still-slippery conditions.