Moving Day: Basehor Elementary students arrive at new school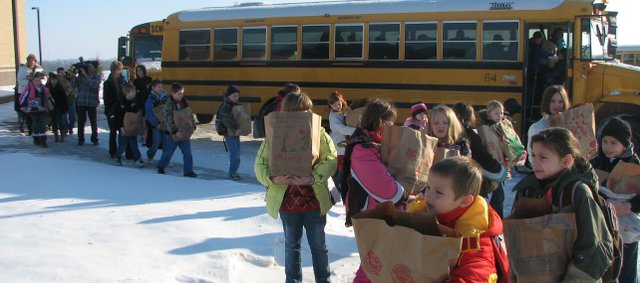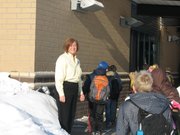 With noses and cheeks pink from the snowy weather, Basehor Elementary students were all smiles Monday morning as they walked through the doors of their new school.
Monday marked a day in Basehor-Linwood history, as the third-, fourth- and fifth-graders moved from their old school on Leavenworth Road into a new building off 155th and Hickory streets.
The snow and frigid temperatures delayed the move, which was originally scheduled to take place Jan. 6, but the transition took place smoothly. The students were dropped off at the old Basehor Elementary as usual and were bused to Basehor Elementary School 3-5 all together. District staff and administration were eagerly standing by inside the building to welcome the children.
"I'm so, so excited," USD 458 School Board member Wynne Coleman said as she waited for the buses to pull up to the building.
To read more of this story and to see additional photos, look for Thursday's issue of the Sentinel.