UG

approves Wizards/Cerner development agreement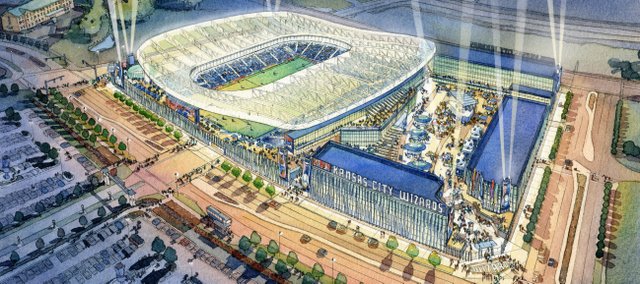 It's official. Wyandotte County will become the new home of a more than $400 million Wizards soccer stadium and Cerner Corporation office campus.
During a special meeting Tuesday, the Unified Government unanimous approved the final developers agreement to construct the complex near the Legends at Village West shopping center and Kansas Speedway.
"This partnership between the Unified Government, the State of Kansas and development team will create thousands of high paying jobs, help the state meet its goal of becoming a national leader in the healthcare field, create educational and job opportunities for our students and bring the only major league sports franchise to Kansas," wrote Kansas City, Kan., mayor Joe Reardon following the vote.
The development agreement calls for the construction of a $414 million campus that would include a 18,000-seat soccer stadium and an office campus that will house 4,000 new jobs.