Mayor stresses importance of chamber, city cooperation in 2010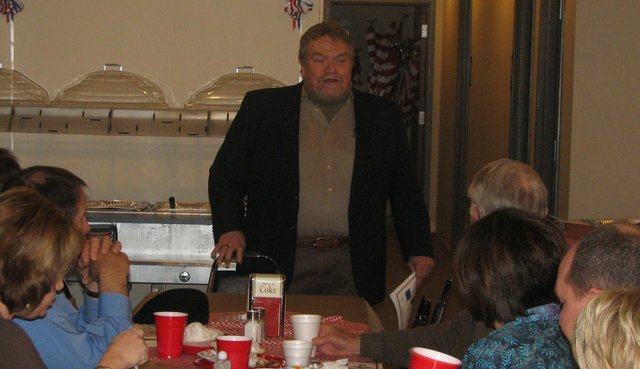 Forming a strong relationship between the City of Basehor and the Basehor Chamber of Commerce will be key in Mayor Terry Hill's plans for 2010.
At Thursday's chamber meeting, Hill gave the annual State of the City address, during which he touched on a several of Basehor's 2009 accomplishments and gave the audience a general idea of the direction he would like to take the city.
Among his list of the previous year's successes was creating Basehor Boulevard, redeveloping the area from Craig Street to Parallel Road, improvements to the Basehor Police Department and the expansion of the city's wastewater treatment plant.
As he looked into the year just beginning, Hill said he envisioned growth and development in the city, both commercial and residential. Such could occur, he said, if the city and chamber collaborated to market the Wolf Creek Parkway area and Basehor's newly implemented tax rebate program as effectively as possible.
For more on this story, see the Jan. 28 issue of the Sentinel.