Neighbors: Andrea "DeeDee" Harringon Summers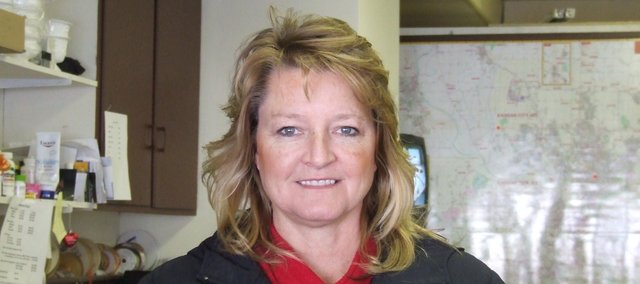 Occupation: Florist and bookkeeper at Harrington Floral, 218 Oak St.
Family: Husband, Scott; son, Cameron.
Place of birth: Bonner Springs
Q: When did you move to Bonner Springs, and what brought you here?
A: I grew up here.
Q: What's the biggest risk you've ever taken?
A: Starting Harrington Floral in 1987 with my mother.
Q: What's the best piece of advice you've ever been given?
A: From Connie Harrington, "You can do anything you set your mind to."
Q: What three things would you want people to know about you?
A: I hate to shop. I love old cars. I enjoy all music.
Q: What did you want to be when you grew up?
A: Successful.
Q: What's your ideal vacation spot?
A: The Ozarks.
Favorites:
Song: Too many to list.
Color: Today, brown.
Food: Meat and potatoes! No vegan here.