Ten books in 2010
Library introduces new reading program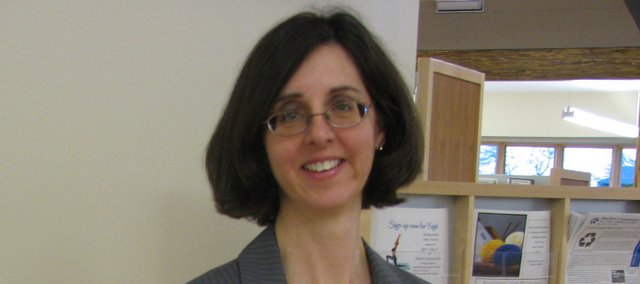 The Basehor Community Library has started a new reading program called "10 in 2010," in which adult members of the community can participate. Adult services librarian Laura Carroll explains how the reading program will work.
Q: Who can participate in the library's newest reading challenge?
A: The winter reading challenge is for our adult readers.
Q: How can someone sign up?
A: Anyone interested in participating needs to come into the library and pick up a "10 in 2010" bag. The bag contains a reading log, registration tickets and a treat!
Q: Does the library choose the 10 books, or does each reader get to choose his/her own books?
A: The challenge has 10 categories to encourage our patrons to explore new books and authors here at the library. The categories range from a mystery/suspense book to a best seller. Of course, two of those categories are "Your Choice," because we all love to read what we love to read.

Q: What kinds of prizes are available to win?
A: The prizes are gift certificates to area merchants. The Grand Prize is a $50 gift certificate to the Legends shopping plaza.

Q: Why do you think it's important for adults to continue leisure reading?
A: Reading keeps your mind active and broadens your world. The more you read, the more you learn and the more connections you discover between people and ideas. But those are the "right answers." The real reason everyone should read is that reading is fun. Nothing beats a good story told well.