Walgreens set for March opening date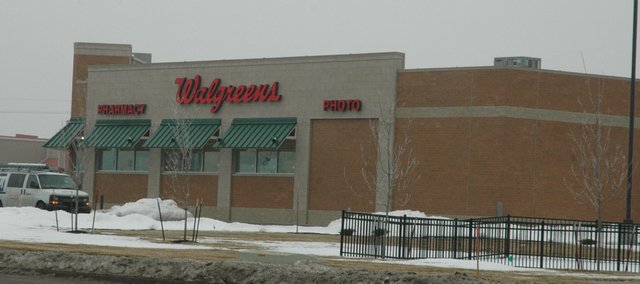 An official with the management company overseeing Bonner Springs Pointe says Walgreens will open its store there in early March.
That's later than previously had been reported, but Gary Conwell, general counsel with H.T. Paul Company in Topeka, which will manage the property, said the projected opening date had always been early March. Also set to open in March at the site at the northeast corner of Kansas Highway 7 and Kansas Avenue is Burger King, which is under construction. Burger King will be located just north of Walgreen's.
Walgreens and Burger King are the first and, at this point, only businesses to be built during phase 1 of the project. Marcia Ashford, president of the Bonner Springs-Edwardsville Area Chamber of Commerce, said no plans were in the works for a second phase of the project.
Progress in phase 1 has included the building of 129th Street, which will allow customers to get to the site off of Kansas Avenue and all public infrastructure, which includes sewer and water lines.
Ashford said there are a total of six lots, three on either side of 129th Street, that will house 90,000 square feet of commercial space. Given the economy, she said the projections for selling the remaining four lots by year's end were "fairly conservative." A third lot just north of the Burger King, she said, was expected to be the site of a new restaurant, which she hopes to see in place by the end of the year.