Fireworks to fly Sunday night over Kenneth W. Bernard Community Park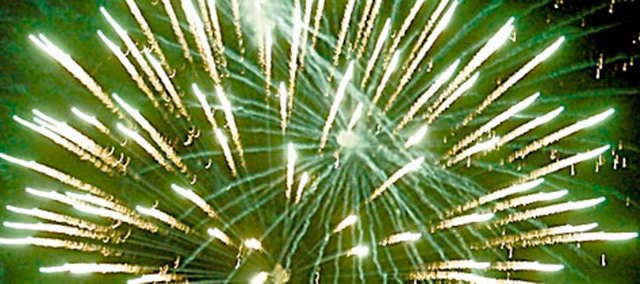 The city of Lansing will present its 10th annual Fourth of July Fireworks Celebration to celebrate the nation's independence
The fireworks show will be Sunday, July 4, at Kenneth W. Bernard Community Park, which is about 2.5 miles west of Main Street on 4-H Road.
City officials are strongly urging those attending the events in the park to arrive no later than 9 p.m. so that everyone can be seated and comfortable prior to the start of the fireworks show.
Spectators are encouraged to bring chairs and view the show from the park. Attendees should consider carpooling to the event, as parking is limited. ADA parking will be available.
Mayor Kenneth Bernard will introduce the fireworks display, which is coordinated by Lansing pyrotechnician Jamie Miller. Terry Huhn will sing the national anthem. The Lansing Historical Society will sell soft drinks and water.
Officials remind those attending that discharging fireworks is not permitted at the event venue or within 500 feet of the perimeter of the display setup area.
For more information, contact the Lansing Convention and Visitors Bureau at (913) 727-5488 or cvb@lansing.ks.us.