Leavenworth County Commission rescinds bid for
EMS
HQ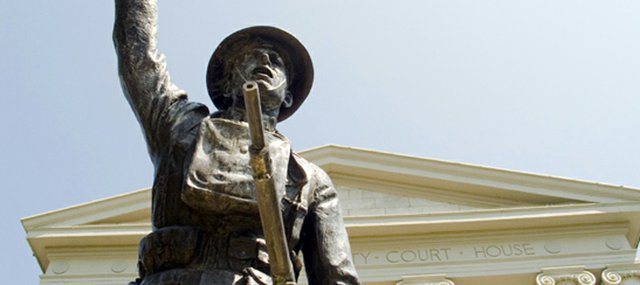 The Leavenworth County Commission rescinded Thursday a bid awarded to construct the new EMS headquarters.
The action came three days after commissioners accepted a $1.37 million bid from Vanum Construction of Kansas City, Kan., to build the EMS station next to the Leavenworth County Health Department, 500 Eisenhower Rd. in Leavenworth.
After rescinding the bid, commissioners voted to award the bid for the project to the second-lowest bidder, Harmon Construction of Olathe.
The decisions came after an executive session at the conclusion of the Thursday's commission meeting. Commissioners stated before the vote to rescind that further research spurred by citizen comment found municipalities had been granted awards from Vanum.
In October 2009, the city of Eudora was awarded $54,500 in liquidated damages and another $33,000 for constructions problems at a new community center Vanum completed two years earlier.
The change commissioners approved Thursday added about $20,000 to the EMS headquarter's total project cost. With architectural fees and 5-percent contingency the cost is now placed at $1.59 million.
It was agreed June 28 to initially designate funding from the general fund's $2.78 million capital reserve account but to study using the $1.7 reserve account to replenish the capital account alone or in combination with a loan.