Neighbors: DiAnne Berning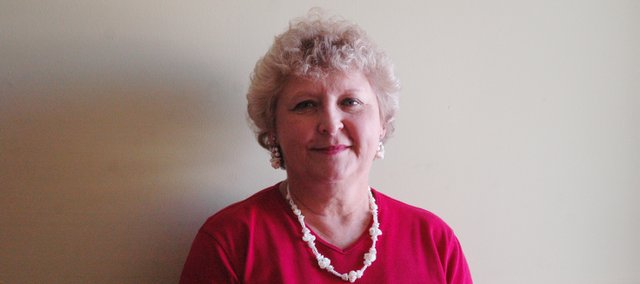 Occupation: Seamstress and owner of DiAnne's Alterations
Family: Husband, Patrick; daughters, Chandra and Lana
Place of birth: Polo, Mo.
Q: When did you move to Bonner Springs, and what brought you here?
A: We moved here when my husband started working for Berning Tire. We've been here 23 years.
Q: What's the biggest risk you've ever taken?
A: Starting my own business. It's a leap of faith. My first business was a beauty shop. I was just out of cosmetology school, and I started my own business.
Q: What's the best piece of advice you've ever been given?
A: If you don't enjoy what you're doing, you need to change and find something you would enjoy.
Q: What three things would you want people to know about you?
A: It's important for me to give back to my community. I like to share my talents with my community, like donating quilts. I love to walk, read and play golf.
Q: What did you want to be when you grew up?
A: I always thought I wanted to be a nurse or an airline stewardess.
Q: What's your ideal vacation spot?
A: On a beach somewhere. Just anywhere I can relax and listen to the water.
Favorites:
Song: "My Way" by Frank Sinatra
Color: Green
Food: Mexican