Neighbors: Mary Fallesen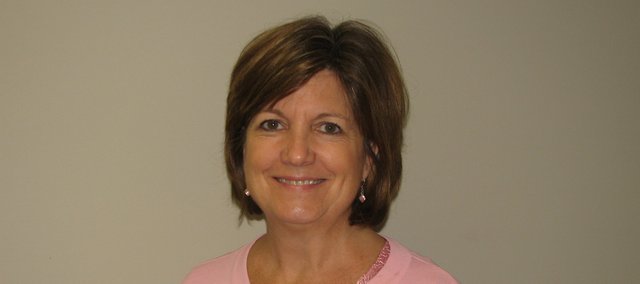 Occupation: United Title Company business manager, Basehor Chamber of Commerce treasurer
Place of birth: Fremont, Neb.
Family: Husband, Jon; son, Matt and his wife, Jaime; daughter, Kelsey and her husband, Jonathon; grandson, Jaden
Q: When did you move to the Basehor area, and what brought you there?
A: I live in Lansing, but have owned an interest in United Title Company in Basehor since 2007, so I spend a lot of time here. I love working in Basehor and getting to know the people.
Q: What's the biggest risk you've ever taken?
A: The biggest risk I've ever taken is buying an interest in a title company.
Q: What's the best piece of advice you've ever been given?
A: I believe I heard it in a documentary, a quote from Frank Lloyd Wright: "When someone gives you criticism, try it on for awhile. If it doesn't fit, get rid of it."
Q: What three things would you want people to know about you?
A: My favorite occupation was and always will be mom, except now we need to add grandma! I'd love to be a better singer. I enjoy teaching Sunday school.
Q: What did you want to be when you grew up?
A: I wanted to be a teacher.
Q: What's your ideal vacation spot?
A: Luxurious surroundings, sun and waves. Or, more realistically, just sitting by the pool.
Favorites:
Song: "Wait and See (He's Not Finished With Me Yet)," by Brandon Heath
Color: How do you have one favorite color? I love color.
Food: My mom's homemade chicken noodle soup with homemade noodles; Good and Plenty candy