Shipman remembered for strength, motorcycles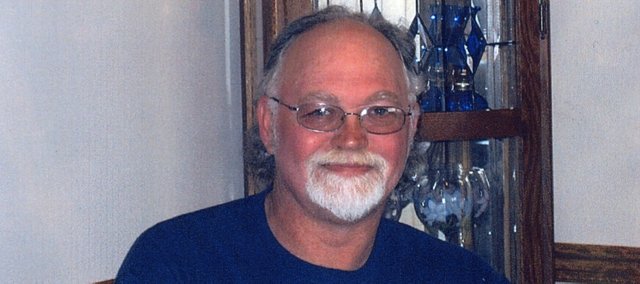 Family always came first with Miles Leroy Shipman, but Harley-Davidson motorcycles were a close second, remembers his wife of 39 years, LaDonna Shipman.
The former Bonner Springs Public Works director died at the age of 58 from lung cancer Friday, July 9, but LaDonna said Leroy's death didn't come without a fight.
"He took three full rounds of chemo, with five different drugs, and he took two series of radiation treatments, which is more than most people can take," LaDonna said of her husband, who was diagnosed with lung cancer in January 2009. "And he was ready to go on with it. He would have done anything to still be with us. He was willing to do whatever they threw at him."
Leroy retired as Public Works director in 2006, leaving behind a career with the city of Bonner Springs that spanned 38 years. He and his family moved to Tonganoxie in 2003.
LaDonna said Leroy started out as a water meter reader in 1968 but left five years later to try his hand at owning his own business. LaDonna said Leroy was only gone for about six months, returning to Public Works and eventually moving up to serve as director — a position in which he commanded much admiration from those who worked for him.
"Loyal, honest, easygoing, and that's what comes to mind I guess," LaDonna said. "He worked for the city all those years, and I think his crew had a lot of respect for him."
LaDonna said Leroy's passion for motorcycles began about a year after they were married. But, for Leroy, only one brand would do.
"Harley-Davidson," LaDonna said. "If it wasn't a Harley, it didn't count. That's just who he was."
LaDonna said Leroy enjoyed going on motorcycle rides "whenever he could," and their son Mike Shipman echoed LaDonna's comments, describing his formative years as having an unmistakable motorcycle theme to them.
"He spent a lot of time on the bikes, he spent a lot of time on the road trips," Mike remembers. "He spent a lot of time with the biker friends, and we had a lot of gatherings, went to a lot of gatherings."
Mike said he and his dad were close, despite Mike moving away from home at 17. Like many dealing with the loss of a loved one, Mike says he wishes he had more time with Leroy.
"Of course you go through all the sorrows and regrets, you always think there's going to be more time. And of course, there wasn't," Mike said. "We had a year and a half after he was diagnosed. Yet, you still think there'll be more time."
As he sifts through memories of Leroy, Mike says there are a couple of things that stand out in his mind: the way his father cared about Mike's own three children and the benefits of growing up in a small town.
"Probably the reason that he moved me here to start with was the city life," Mike said. "He always told me if I ever wanted to get in trouble, I had to leave this town because everybody was watching me. And he was right. No, I've never been in trouble. That's part of why I raised my kids here, too."
Services for Leroy were Tuesday morning at Alden-Harrington Funeral Home in Bonner Springs.