City reiterates rules for political signs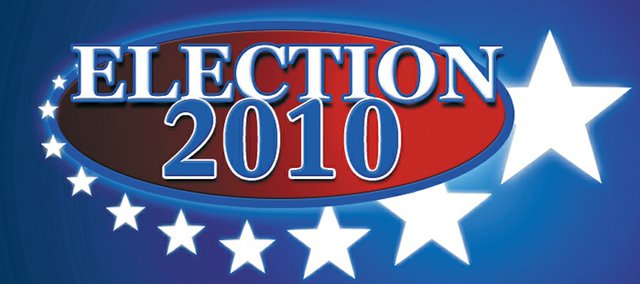 Political signs mushroom along high traffic areas each campaign season as candidates try to vie for attention and votes.
Many of those signs are placed contrary to local regulations, however, and with primaries right around the corner, city staff is asking candidates to watch carefully where they place their outdoor advertisements.
Most candidates are usually cooperative in relocating their signs. However, there are times when compliance is difficult to achieve. The following is a general guideline to keep in mind as candidates and supporters place signs:
• Political Signs: Political campaign signs, not exceeding eight square feet in area in residential districts and 16 square feet in commercial districts, may be displayed no more than 45 days prior to and two days following an election.
• Public Property: No signs other than signs placed by agencies of governments shall be erected on any public property. This includes road right of way.
• Private Property: No sign shall be placed on any private property without the consent of the owner of the property.
• Prohibitions: No signs are allowed in the road right of way. Signs found in the right of way will be picked up and retained for a period of five working days, then disposed of. (right of way varies, but in most residential areas, typically extends 16 feet behind the curb.)
According to the city's sign ordinance, political signs are banned from right of way locations, particularly highway shoulders, or from being attached to traffic signs or devices, trees, stones, fence posts and utility poles.
Staff often is contacted by representatives of all parties involved in the election process concerning the placement of these signs, with staff spending considerable time removing and/or contacting each representative to clarify the requirements and obtain compliance while not impeding the political process. When a sign is placed in a nonconforming location, the candidate or property owner, if readily available, will be contacted and asked to remove his or her sign.
Should it not be removed or the responsible person not immediately available, city staff will remove the sign, which will then be stored for a short period of time, allowing the candidate a chance to retrieve it. If a sign is not retrieved, it will be disposed of.
For questions about compliance or location of public right-of-way, please contact the Lansing Public Works Department at 727-2400