Hundreds turn out for 2010 Dairy Days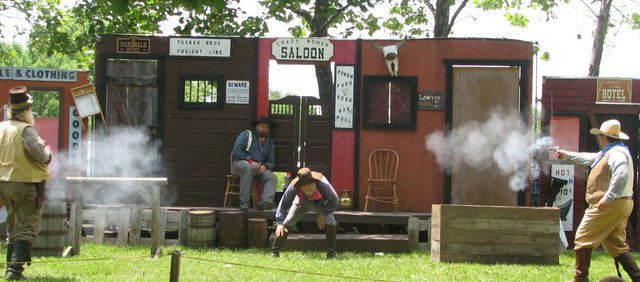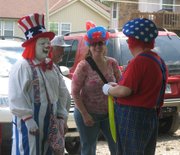 The 2010 Dairy Days was in full swing Saturday in the Basehor City Park, and hundreds of people turned out for a day filled with family fun.
This year's festival, which is the fifth in the life of Dairy Days, kicked off Friday night with a picnic and concert at the park featuring the band Bolt Upright and plenty of hot dogs, brats and root beer floats to go around.
Saturday's event began with the infamous Chris Cakes pancake feed and a walk through the park sponsored by Snap Fitness of Basehor. Other attractions like food vendors, shopping, a petting zoo and music were highlights of the festival throughout the day.
For more on Dairy Days, see Thursday's issue of the Sentinel.