Business owner injured in accident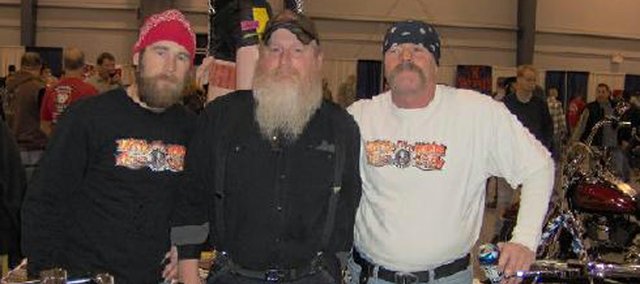 What started as a relaxing weekend with friends didn't go as planned for Bonner Springs resident Simon Gallagher.
The Bonner Springs High School graduate and Bonner Springs business owner has been fighting for his life since suffering a blow to his head in an accident Saturday, May 29.
Gallagher, 28, was injured when he fell off a golf cart while visiting Table Rock Lake in Missouri during Memorial Day weekend.
He was flown to a hospital in Springfield, Mo., where he is still undergoing treatment. According to an online journal being updated daily by his family, Gallagher, who was first put into a medically-induced coma due to intense pressure on his brain, is now making big strides.
The journal said Tuesday that Gallagher is responding to doctors and making movements with his hands. He is currently in the process of being taken off the ventilator, which helps him breathe, because he is initiating breaths on his own.
"Thank you all for all of the comments, positive thoughts and of course the prayers, as we could not do it without them," wrote Gallagher's wife, Mia.
Much of that outpouring of support has been initiated by Gallagher's business partner Greg Woolard. The two started Midwest Motors, 215 E. Front St., three years ago.
When Woolard heard about the accident, he was at a motorcycle rally not 100 miles away from the hospital where Gallagher was taken.
"We packed everything up real quick and headed to the hospital," Woolard said.
After returning home from the visit to Bonner Springs, Woolard decided to get some help for Gallagher and his family. Woolard placed a sign in front of his business, asking for drivers to honk their horns in support of Gallagher and for donations to help his family afford the medical expenses and travel expenses when visiting the hospital.
The response so far has been inspiring.
"You can sit here in the afternoon and it's just a honkfest," Woolard said, "because everyone knows Simon."
Woolard said Gallagher has made quite the impact on the community during his time in Bonner Springs and the support being shown so far to him and his family is just the beginning.
"Everyone loves him," Woolard said. "He's the damn nicest guy I've ever met in my life. He's the most trustful, honest man ever. What he's taught me in three years has made me a better person."
As Gallagher continues to improve, Woolard said he'd like to plan a large fundraiser to garner even more support. The family, Woolard said, is hoping Gallagher will be able to attend whatever event is planned so he can see for himself the outpouring of love coming his way.
While only immediate family members are being asked to visit Gallagher, others can stay updated on his progress and send get well wishes through the website, caringbridge.org/visit/simongallagher.