Neighbors: Bonnie Freeland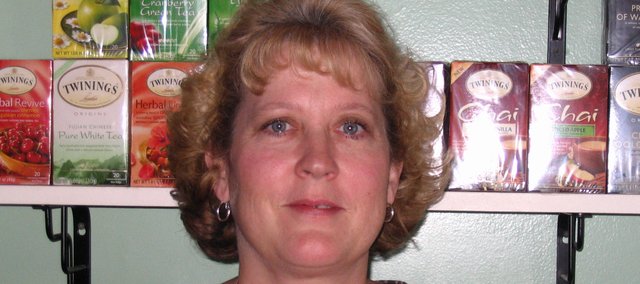 Occupation: Owner of Madame Hatter's Tea Room in Bonner Springs
Family: Husband, Mark Freeland; daughter, Stephanie
Place of birth: Kansas City, Kan.
Q: When did you move to the area and what brought you here?
A: For the past 15 years, I have lived in Western Shawnee. We moved closer to my husband's job.
Q: What's the biggest risk you've ever taken?
A: Opening Madame Hatter's Tea Room. We are currently going on our seventh year!
Q: What's the best piece of advice you've ever been given?
A: Always chase your dreams.
Q: What three things would you want people to know about you?
A: Family and friends are the most important things to me, I'm addicted to the Food Network, food magazines and old cookbooks, and I love my Yorkie!
Q: What did you want to be when you grew up?
A: To work on the set of "Saturday Night Live."
Q: What's your ideal vacation spot?
A: Anywhere in the mountains.
Favorites:
Song: "Amazing Grace"
Color: Green
Food: Madame Hatter's chicken salad, of course!