Leavenworth County commission won't buy more digital radios for townships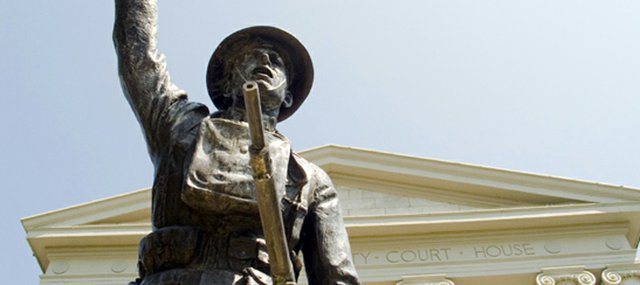 Leavenworth County commissioners will not make further financial contributions to township fire departments for digital radios.
The decision came Monday after commissioners heard from Leavenworth County Undersheriff Ron Cranor and county emergency management director Chuck Magaha about what the county has done so far and a review of past discussion on the issue.
Commissioners asked for Monday's clarification after two weeks of public hearings on the 2011 budget. They agreed to meet Thursday with representatives of the township fire departments.
The issue sprang from the county updating its communication's system from analog to digital, which broadcast at wavelengths difficult for the older analog radios of township fire departments to pick up.
Cranor and Magaha told commissions the county spent $59,000 on digital radios in the last year and that all the township fire departments were given two digital radios.
Commissioners promised last year to make the first-year match if the Federal Emergency Management Agency approved a grant to purchase radios for the departments, Magaha said. However, FEMA twice denied the grant application. The county learned of the latest denial in April and is not applying for the grant again.
Commissioners agreed to make the first-year match because the county first applied for the grant last fall after the townships had published their 2010 budgets, commissioners were reminded.
With the news the county has provided digital radios for the departments and with the grant off the table, commissioners agreed they had done enough for the townships.
However, Magaha said there were ongoing discussions among the townships and Motorola about the purchase of additional radios with a group discount and with no interest. The county might be asked to be a part of that because Motorola would only offer the deal to a pool of townships with the county guaranteeing the loan.
Although County Administrator Heather Morgan cautioned there would be details to work out, commissioners indicated they could accept such a role if they got assurances from the townships that the county would pay for the radios.