Road project developing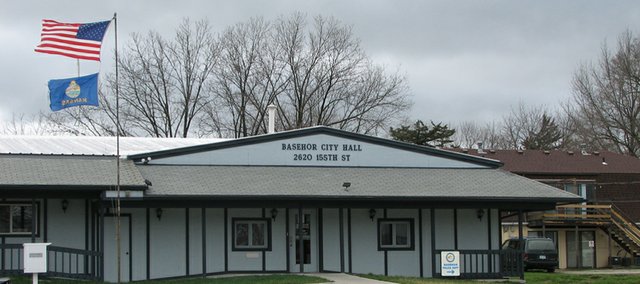 Construction will resume on Wolf Creek Parkway after a change order approved by the Basehor City Council.
At Monday night's meeting, the council voted to build retaining walls along the roadway and a permanent roadway on the east 700 feet of the project for a cost not to exceed $200,000.
At the June 7 council work session, members discussed also building retaining walls around the detention ponds near Wolf Creek Parkway. Because the ponds and the surrounding land are privately owned, the council opted not to construct the additional walls.
"My feeling would be we do nothing to private land," Council President Jim Washington said. "Until we've got a responsible owner in front of us, I don't see any reason to risk the city's money."
Council member Iris Dysart expressed concern about the possible negative consequences of not building the detention pond retaining walls, saying the city would have to battle water runoff and weed growth.
"I understand what you're saying (about leaving private land alone), but I just see a total mess out there, and we're going to be struggling all the time to keep the weeds down," she said. "And I think it's just going to look terrible down there."
City Engineer Mitch Pleak assured Dysart the city would make sure the road was protected from water damage and would enforce its codes about vegetation height.
"If we don't do anything to the ponds, I'm going to inspect them every two weeks," Pleak said. "If there's any code violations, we will take care of it."
Funds for the change order approved Monday will come from the city's transportation revolving loan 125 granted by the Kansas Department of Transportation for Wolf Creek Parkway.
Also on Monday night, the council:
• Renewed the city's health insurance with Blue Cross Blue Shield.
• Renewed the city's dental insurance with Municipal Public Risk.
• Approved, 4-0, changes to the city's purchasing policy. The changes created an emergency purchasing clause, adjusted the spending power of the city administrator and restored the mayor's spending power.
• Approved, 4-0, the 2009 budget year actuarial study to be conducted by EFI Actuaries in the amount of $2,100. The study is required for the city to maintain its Generally Accepted Accounting Principles compliance.