Weather watch
Severe weather week stresses preparedness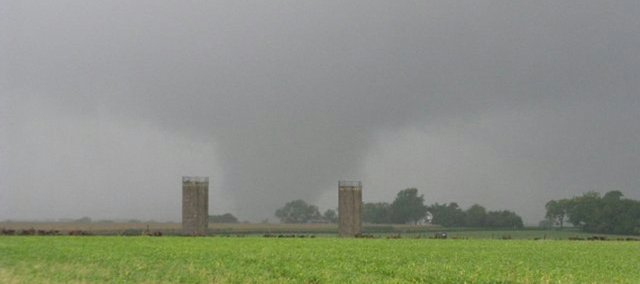 Q: What is severe weather week?
A: Severe weather awareness week is a week chosen to educate people about the hazards and dangers of severe weather, giving them an opportunity to develop safety plans and practice severe weather drills. Residents of Missouri and Kansas are encouraged to use this week, and the annual test day, Tuesday, March 9, to review their severe weather safety plans. People should then practice their drills as if there were a real severe weather emergency, including at home, work or school.
Q: When is severe weather week and why was that week chosen?
A: Severe weather awareness week for Kansas and Missouri is March 8-12 this year. It is typically the second week of March and is selected to allow persons ample time to develop, plan and practice their severe weather preparedness drills before severe weather season.
Q: Why do you think this area warrants a severe weather week?
A: Missouri and Kansas are part of tornado alley, a region that defines the most likely area for severe thunderstorms and tornadoes in the United States. Due to the frequency, and sometimes violent nature of severe thunderstorms in our region, it is even more important that people living in this area are prepared for severe thunderstorms.
Q: Is severe weather week recognized around the country?
A: Most states have a severe weather week, which will vary during the late winter to early spring. The gulf coast regions will typically have their preparedness weeks earlier as severe weather begins to become more frequent during February and March.

Q: Where can more information be found?
A: More information can be found at http://weather.gov/kc and clicking the headline news link for severe weather awareness week.