Assistant joins staff at City Hall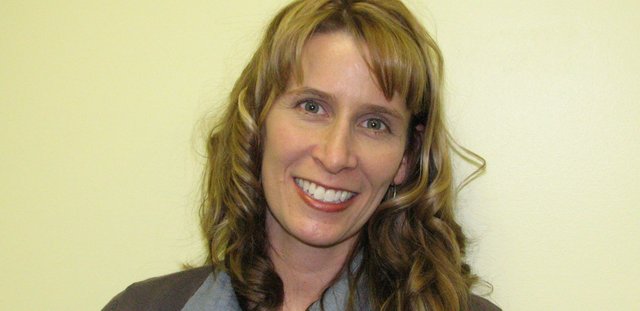 Basehor has several new faces on its city staff this year, the newest of which is its administrative assistant.
Cassie Schmidt joined the staff in February at a rate of $15.83 an hour from a dental office in Topeka where she was performing administrative duties.
The job in Basehor appealed to Schmidt because of the opportunities for learning it provided, she said.
"This is a brand new information set," Schmidt said. "It's all new to me, and I think I can put a positive light on me being a clean slate."
A current resident of McLouth, Schmidt says she contributes an objective view to city operations. Having an outside eye should help the city in a number of ways, she said, as Schmidt might be able to see problems, suggest solutions or recognize successes others previously could not.
"I don't have any preferences," Schmidt said. "I can look at things in a different way without preferences."
With a degree in industrial design from Kansas University under her belt, Schmidt said she hoped to increase Basehor's efficiency, and she believed her academic knowledge would be beneficial in achieving this goal.
"I can see where things could be a little more efficient," she said. "I can see my college background coming into play there."
One of the ways Schmidt plans to make the city run more effectively is to eliminate redundancy within departments.
"I'd like to really pull out the important things in each department and clearly establish duties," Schmidt said. "For instance, billing and treasury. Some departments are handling things that should be done in treasury. We just need to keep redundancy out of our departments."
Since her starting date, Schmidt says she has been pleased with the position, and she is looking forward to working with everyone as time goes on.
"It's been going great," she said. "I'm excited to be in Basehor and carry on my responsibilities. I'm just happy to be here, and I hope to make a difference."