Commissioners move Theno Estates annexation forward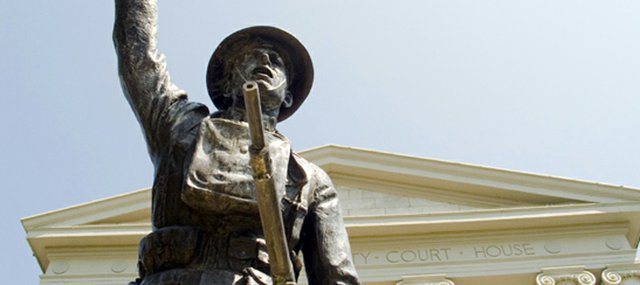 Three properties in the Theno Estates subdivison are one step closer to becoming part of Basehor.
At Thursday's Leavenworth County Commission meeting, the board voted, 3-0, to submit a decision to the city of Basehor that entering into an island annexation with the Theno properties would not hinder the growth of Basehor or that of any other incorporated city in the area.
In December, the Basehor City Council received a request from developers of the land, Brooke-Lynne Development and Howard Theno and Sons Builders, to annex the properties in the subdivision, which already uses the city's sewer system. Four additional properties are included in the subdivision, but the owners of these properties do not wish to annex into the city at this time.
The council voted at its Jan. 25 meeting to request the county commission to determine if annexing the lots in Theno Estates would be detrimental. The council's vote was in opposition to the course of action recommended by City Administrator Mark Loughry. Loughry told council members city staff did not believe the financial benefits of annexing Theno Estates were sufficient enough to take on the added costs of the subdivision's street maintenance, snow removal, etc. Also fueling Loughry's hesitations in the matter was the lack of a full voluntary annexation. Several properties will receive certain city services without paying city property taxes, Loughry said.
The county commissioners shared some of Loughry's concerns Thursday morning, as they discussed possible confusion the four remaining properties might cause.
For more on this story, see next week's issue of the newspaper.