Commission: County unable to fund trails project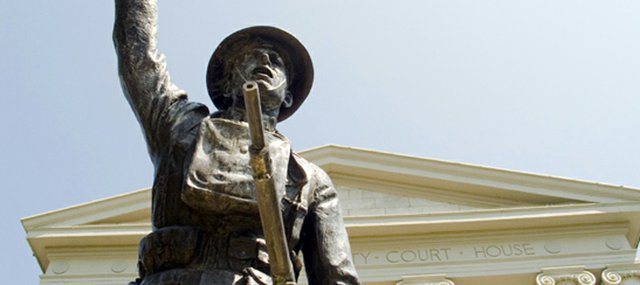 The Leavenworth County Port Authority Trails Committee didn't get its desired response Monday morning from the Leavenworth County Commission.
Members of the committee from Basehor, Lansing, Tonganoxie and Leavenworth attended Monday's meeting to give commissioners an update on the progress of the proposed countywide trail system. The non-motorized plan was submitted to the Mid America Regional Council in 2009 for consideration in its 2040 project call. The project received a score of 69.
Victoria Rowley, Leavenworth County Development Corporation economic development coordinator and trails committee member, told commissioners the port authority had pledged $7,000 to the trails plan. The next step, Rowley said, was securing funds to hire a project engineer. Rowley estimated this would cost around $30,000.
The commission was not as enthusiastic as Rowley about the trails program, saying it required money the county simply did not have at this time.
"I applaud your community spirit…and I don't want to rain on your parade, but it's going to be a long dry season," Commissioner John Flower said.

For more on this story, see this week's issue of the newspaper.