Five questions: Patch work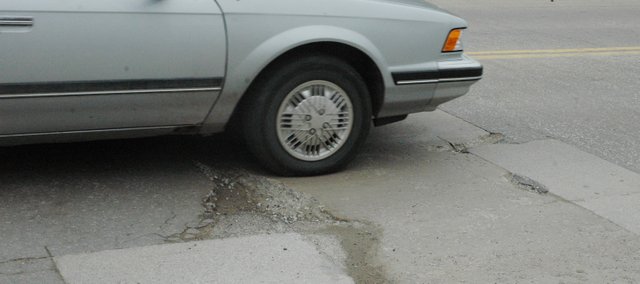 Q: What was the overall effect of winter on the roads in Basehor?
A: The constant thawing then freezing for over three months along with the material applied by the state, county, or city maintenance departments really destroyed not only the surface pavement but also the sub base of many roadways.
Q: Are there any areas that were particularly damaged?
A: The City of Basehor has approximately 15 miles of streets that are over 15 years old and approximately 30 miles that are 12 years or newer in age, which were built to a higher standard showing the majority of damaged roads to the older areas.
Q: What is public works' plan for repairing streets?
A: The public works department assessed roadway conditions then purchased three tons of asphalt cold patch and has been trying to patch problem areas that failed from the winter storms. Fortunately, Basehor does not have a lot of heavy truck traffic to destroy the roadways, which allows staff to make spot repairs in a more timely fashion. In the second week of April, staff will reevaluate the road conditions based off the Pavement Condition Index and determine the most damaged areas and present them to the City Council asking for a vote to receive bids for 2010 Pavement Management Project that is in its third year. The winter we just experienced took a toll on not only the roads but also on equipment. The public works department plowed and applied material to over 45 lane miles of roadway with three to four passes required on some roads based on widths, which totaled approximately 200 miles per storm.
Q: How do you think public works did with snow removal this year?
A: To place a rating on how well the City of Basehor performed with the snow removal from a department stand point I would say about a seven if you determined on a scale of one to 10.

Q: Anything you'd like residents to keep in mind as we approach spring?
A: Please keep and eye out for all the public servants along with children who will be out working or the kids just wanting to play with their friends.