Long-expected Walgreens opening receives little fanfare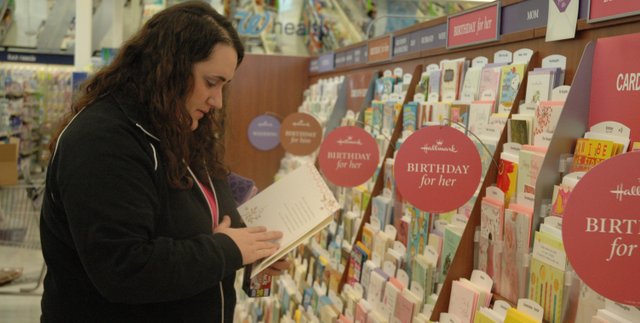 A long-awaited event has finally arrived in Bonner Springs.
Bonner Springs Pointe is now open for business with the official opening of Walgreens at 8 a.m. Friday morning, the first business to open at the development site located at the northeast corner of Kansas Highway 7 and Kansas Avenue.
Though visitors to the store that day didn't have an abundance of excitement for the new opening — several interviewed by the Chieftain didn't even know that Friday marked the store's first day of business — they did say they were looking forward to the convenience and added shopping options the store would now give them.
"This is closer, this is nicer. It's a lot better than just going to Wal-Mart," said Kristin Theno from Bonner Springs, who was shopping with her mother, Debbie, early Friday afternoon. "We've got this."
Phil Dungans, from Linwood, said the new location would definitely cut down on his driving time.
"I'm glad, because normally I used to have to go up to the Walgreens in Lawrence," Dungans said. "They've got a lot of neat stuff you can't find other places … I've been waiting for it to open; my wife has too."
Also shopping was Ed Ussery and his wife Alice, from Bonner Springs. With the Walgreens located just across the street from Wal-Mart, Ussery said he was glad to see there was a new business keeping the larger food, merchandise and pharmacy chain on its toes.
"I think the competition's good, that's what I think," Ussery said. "That's just the way it oughta be."
Store manager Shane Bowers said Friday afternoon that, thus far, the reaction from his new customers had been positive.
"Customers are glad to see we're finally open; we're glad to see we're finally open," Bowers said.
Bowers was one of approximately 15 people hired to run the new Walgreens, all of whom were hired in or near the Bonner Springs area.
Walgreens will have its grand opening event from 10 a.m. to 2 p.m. Saturday, March 20. Attractions during the event will include free food and in-store specials that will be going on the entire business day. In addition, H1N1 vaccinations will be available and customers who make a photo CD purchase will get free photo software. Grand opening deals on merchandise that day will include $1.99 for a gallon of milk and buy one get one free on Doritos brand chips.
Store hours at the Walgreens are from 8 a.m. to 10 p.m. every day of the week.
The next business to open at Bonner Springs Pointe will be Burger King, though no set opening date has been announced. But until then, the new Walgreens should be enough to keep customers happily coming back to the development site.
"I'll come back in here, definitely," Ussery said. "I think it's gonna be great."