5 questions: Spring blooming
Ensure gardens are at the peak of perfection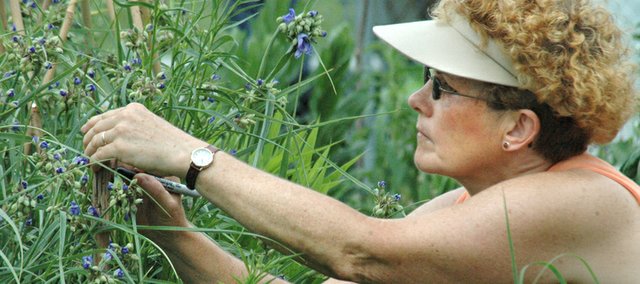 As the spring planting season nears, Leavenworth County master gardener Joy Kromer and her husband, Bill, provide tips on spring and summer gardening.
Q. When is the ideal time to start planting spring and summer gardens?
A. The ideal time is about May 1.  That will help you avoid frost, which in this area can be as late as May 12.  I have already set out onion sets. When the soil warms up to 50 degrees or better, you plant cold-weather plants such as beets, cabbage, and some salad greens.
Q.What are the best types of flowers to plant during this time of year?
A. The early spring flowers are usually bulb flowers such as tulips, daffodils and should be planted in late fall.  Other flowers from seeds are usually planted from May 1 to mid May outside.
Q. How often and how much should a person generally water their flowers?
A. The general rule for watering flowers and vegetables is an inch of water per week.  A drip system or soaker is the best way to ensure the water reaches the roots.
Q. Do you recommend using pesticides to protect plants and flowers?
A. The judicial use of pesticides to protect the plants is required to maintain the health of plants.  You must be particularly aware that time of day and temperature is important to not harm bees and other beneficial insects. 
Q. What is your favorite flower, and why?
A.The sunflower.  Who can be in a bad mood when you look at a beautiful sunflower? It makes you want to smile.