Planning begins for second Jeremy Wiles run/walk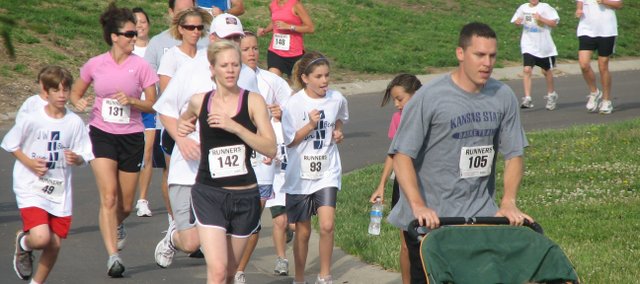 The second annual Jeremy Wiles 5K run/walk is scheduled for 7 a.m. Saturday, May 15 at Glenwood Ridge Elementary School.
Registration forms may be picked up at Reese and Nichols, 1106 N. 155th St., or by contacting Melissa Greer at mjgreer2@hotmail.com. Registration fees range from $5 to $35, depending on age and time of registration.
Jeremy Wiles, 33, was in an auto accident on March 20, 2009 that left him paralyzed from the chest down. He has undergone surgery on his spine and is receiving rehabilitation therapy.
In an effort to help the Wiles family with upcoming and current medical bills and other ongoing expenses, members of the Basehor community organized this fundraiser.
This year's goal is to raise enough money to have a stem cell transplant for Jeremy with the use of his own stem cells.
All money raised will go directly to the Wiles family and to the Christopher Reeves Foundation.