Former prosecutor recalls Grissom case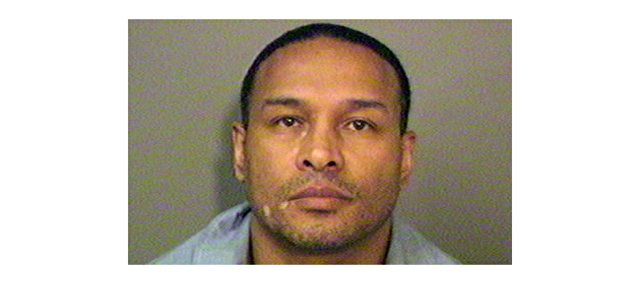 Olathe — To convict a man in the murders of three women occurring in areas from Wichita to Lawrence to Kansas City, Mo., it took many small details to create a big picture.
Paul Morrison, former Johnson County district attorney and Kansas attorney general, discussed Thursday how Richard Grissom Jr. was convicted in the murders of three women, without the bodies ever being recovered.
"It was a thousand little things that if you put them together, it painted a picture that was irrefutable, at least I think," he said.
Morrison was one of several local attorneys and judges who discussed major cases in case studies presented at the Johnson County Bar Association's Law Day events at the Johnson County Courthouse.
Morrison gave a presentation on the trial of serial killer Grissom with the aid of District Court Judge Kevin Moriarty, who at the time of the case was an attorney working on the defense team.
In 1990, a Johnson County jury found Grissom guilty in the first-degree murders of Joan A. Butler, 24, Overland Park, and Theresa Brown, 22, and Christine Rusch, 22, Lenexa.
Grissom's background
Morrison laid out a timeline of events, from Grissom's first murder of a Lansing woman when he was 16 — tried as a juvenile, he only served three years — to the 1989 deaths that put him in jail for four consecutive life sentences.
Morrison said Grissom used his job as a painter for apartment complexes to gain access to his victims. It is believed he first killed Terri Maness, a girl in Wichita whom Grissom had taken out on date a week prior, though he was never charged or convicted in Maness' death.
Then came the disappearances of Butler, then roommates Brown and Rusch, and even an attack on a Kansas City, Mo., woman who managed to get away from Grissom, though the attack wasn't linked to Grissom until nearly a year later.
"We were able to show that he was in a cycle; about every week, he was trying to kill someone," Morrison said.
Prosecutors faced even more challenges. A police officer found Butler's driver's license and bank card in a car Grissom had been using without getting a warrant to search the car first. There was Grissom himself: He was extremely intelligent, Morrison said, and like a chameleon, "the type that could sell ice to Eskimos."
Connecting puzzle pieces
It was other bits of evidence that led to the truth. Grissom was discovered driving Butler's car at a Lawrence apartment complex. Though he got away from police, they found Butler's blood in the trunk. And then there was a co-worker who stated Grissom had gotten into Brown and Rusch's apartment and gone through personal items.
"It's like if you're looking at a puzzle from six inches away — all those pieces don't look like much," Morrison said. "When you pull back and see all the pieces, they make a complete picture."
Grissom was later tracked to Texas, where a former girlfriend lived, and he was arrested at Dallas/Fort Worth International Airport.
Now Grissom is serving four life sentences. He has been shuttled among various Kansas prisons because his charisma has gotten him far with the guards in the past, Morrison said.
"He's such a massive escape risk. He gets moved every nine months," Morrison said.
Morrison said he didn't think Grissom would ever tell where the bodies of the women were, and given the extensive searches that have been done over the years, Morrison didn't think the bodies would ever be found.
"There's always been a school of thought that he buried the girls somewhere around the dam at Clinton Lake," Morrison said. "My personal opinion is that I think there's a good chance they're in a landfill — when something is put in a landfill, a couple of hours later, it's 200 feet down."