Making a splash
Basehor Community Library introduces summer reading program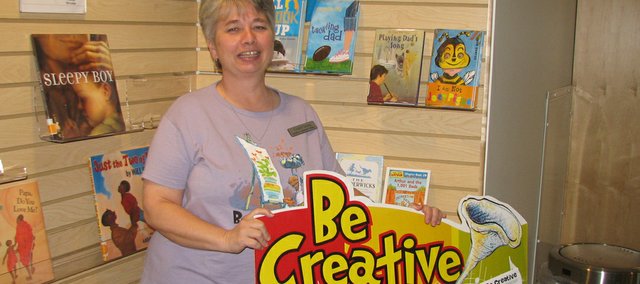 Q: When is the library's summer reading program for children?
A: Basehor Community Library's summer reading program for children begins Tuesday, June 1 and ends Sunday, July 25.
Q: What is the theme for this year's program?
A: The theme is, "Make a Splash … READ!" This is the theme for the Collaborative Summer Library Program that now has 48 states working together.
Q: What books will the children be reading?
A: Since the theme is water, we will be displaying books about water, fish, oceans and other "liquids." The children get to pick any books they want to read because that will encourage them to become lifetime readers.
Q: What activities do you have planned to accompany the reading program?
A: Every Wednesday during summer reading, we have activities planned. Three entertainers will perform during the summer; all are free and open to the public. At 11 a.m. and 2 p.m. Wednesday, June 2, Jay and Leslie Cady of Laughing Matters will perform wacky juggling, stories and humor with "Something Fishy." Juggler Brian Wendling will fill the air with a splash of juggling energy at 11 a.m. and 2 p.m. Wednesday, June 23. Then at 11 a.m. and 2 p.m. Wednesday, July 7, ventriloquist and illusionist Kevin Horner will entertain the children with his puppet friends. There are other activities on Wednesdays like bingo, Fun with Bubbles, and art/science projects.
Q: How can parents get their kids involved?
A: The Basehor Library has expanded its program to include birth to 11 years. Children of all ages need to be read to or read by themselves.When you read or talk to your young child about books, they develop important language skills and knowledge about how stories are constructed. It will help them to become a strong reader. Sign up for the summer reading program is from 9 a.m. to 5 p.m. Saturday, May 15 and from 1 p.m. to 5 p.m. Sunday, May 16 at the library.