Seniors relish final night at Basehor-Linwood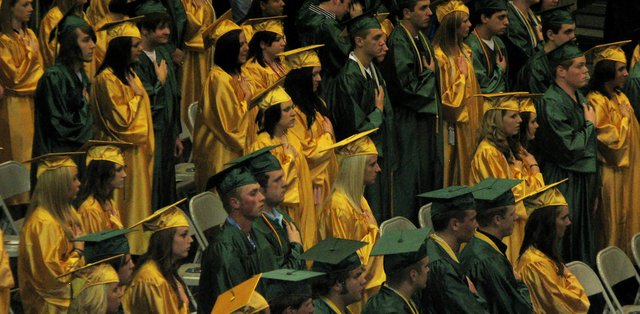 A 12-year voyage for Basehor-Linwood students ended with one memorable night.
After more than a decade in elementary, middle school and high school classrooms, the Basehor-Linwood
Class of 2010 shared their finale Thursday with friends, teachers and family.
Principal Sherry Reeves began the commencement with a few words about the 157 graduates before her, students who entered the high school the same year she began her career as head of the school.
"Thank you, Class of 2010," Reeves said. "Working with you has been a truly rewarding experience. You are very near and dear to my heart."
For more on Thursday's ceremony, see the May 20 issue of the Sentinel.