'

Million Dollar Man' takes life story to church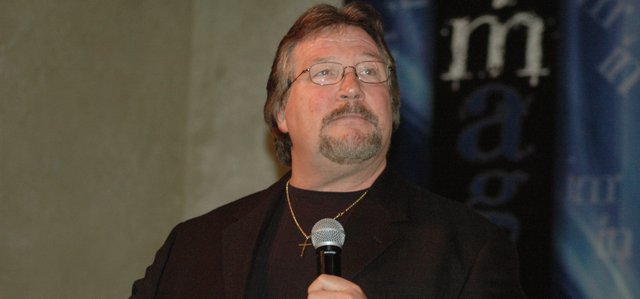 A crucifix around your neck or a bumper sticker on your car shouldn't signify that you're a Christian, but rather your actions should.
It was this message, among others, that former World Wrestling Federation champion Ted DiBiase aka the "Million Dollar Man" had to impart to congregants during three Sunday church services at Praise Chapel in Kansas City.
DiBiase, who is retired from wrestling but was inducted into the World Wrestling Entertainment Hall of Fame in March, is now a full-time evangelist and minister, using the story of his own life to inspire a renewed faith and belief in God. DiBiase's life story is one of addiction, loss and the eventual coming to terms with what he calls the "amazing grace" of God.
Though he left his first chosen profession while still at the pinnacle of his career, DiBiase told worshippers Sunday that his current job of spreading the word was infinitely more rewarding.
"I'm happier right now doing what I'm doing than I ever was wrestling in front of 80,000 people," DiBiase said.
For more on this story, pick up the May 20 issue of the Chieftain/Sentinel.