Chamber hears update on Wizards stadium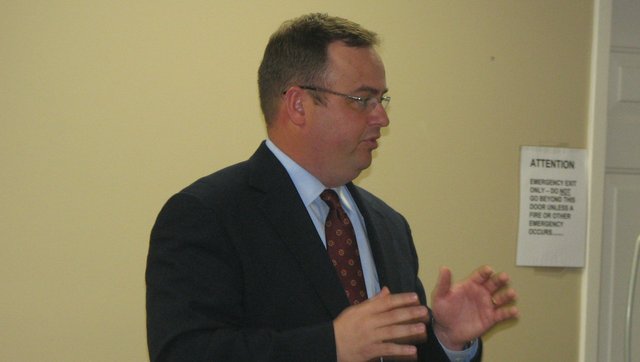 By Father's Day weekend 2011, Kansas City is expected to have a premier soccer stadium and event plaza at Village West.
Todd Adams, vice president of sales for the Kansas City Wizards, came to the Basehor Chamber of Commerce meeting Thursday to provide details on the progress and future of the new Wizards stadium currently under construction.
The 18,500-seat stadium is being built right across from Nebraska Furniture Mart and will feature plenty of aspects to keep its visitors entertained and coming back consistently, Adams said.
"We are ecstatic to be here," Adams said of the Kansas City, Kan., location.
Not only will the stadium be home to the Wizards, but it will also be used as an outdoor concert venue, which Adams says is a first for the area.
"We have the Sprint Center here, which is wonderful, but that's just inside," he said. "There really isn't anywhere to have an outdoor concert of that size in this area. This will be the nicest outdoor facility in the Midwest, if not the country, I think, when it's completed."
The spiral ceiling covers all the seating in the facility, Adams said, so concert and game goers can enjoy the day rain or shine.
For more on this story, see the May 27 issue of the Sentinel.