Bluegrass festival leaves Leavenworth County officials frustrated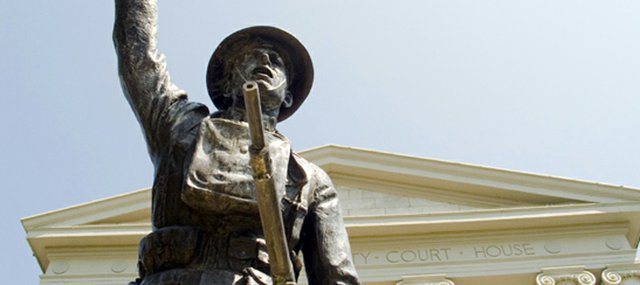 Leavenworth County officials are expressing frustration that a bluegrass festival was held this past weekend after its special-use permit request was pulled.
At a May 19 public hearing for the permit, promoter Justin Falleaf was told he needed to get a $10,000 security bond for the festival and $100,000 in event liability insurance that would cover the county by the end of the May 21 business day.
Commissioners last Thursday determined Falleaf had done neither and allowed the permit to expire.
Nonetheless, the festival, called Festy Fest, went on as scheduled Friday, Saturday and Sunday.
The county received one noise complaint about the festival, but no citations were issued.
Leavenworth County Commissioner J.C. Tellefson said the incident once again pointed to the need for a county codes court and a codes officer to provide the needed enforcement.
At a county commission priorities work session last month, Tellefson listed a codes court as his top priority. However on Monday, he said despite the need for the court to enforce animal control, illegal dumping and incidents like the festival, it was doubtful there would be money for it this year.
Leavenworth County Undersheriff Ron Cranor agreed the codes court was necessary for situations like the festival, which he said put the sheriff's office in a difficult position, he said.
"Planning and zoning is something we never deal with," he said during a phone interview Tuesday. "I'm a person who needs something in black and white and then I can deal with it."