Ladies Night Out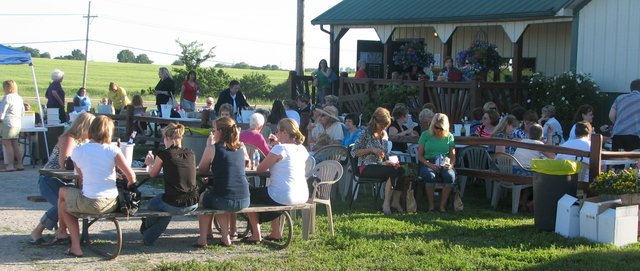 Though thunderclouds and rain pushed the event back a week, Ladies Night at Holy-Field Vineyard and Winery was booming Thursday as women gathered at the winery to contribute to a charitable cause.
Ladies Night has quickly become a tradition at Holy-Field featuring music, a silent auction, local and area vendors, snacks and, naturally, plenty of wine. Money raised at the event each year is contributed to the Safe Harbor Dogs program.
More than $4,000 went to the program last year with more than 250 women and vendors attending, and with the cars overflowing the winery parking lot and surrounding streets Thursday, the 2010 Ladies Night looks to be just as successful.
For more on this story, see the June 3 issue of the Sentinel.