Neighbors: John Rogoza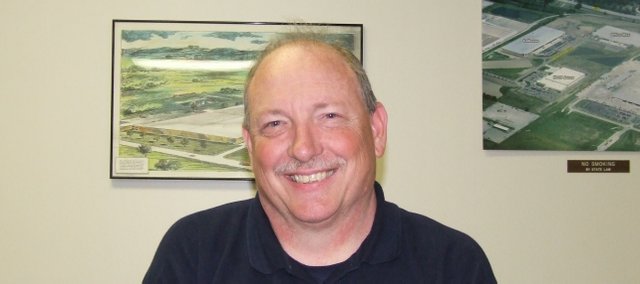 Occupation: Captain at the Edwardsville Fire Department
Family: Wife, Shelia; daughters, Autumn and Jessica
Place of birth: Kansas City, Kan.
Q: When did you move to Edwardsville, and what brought you here?
A: We moved here in 1984. Our house in Kansas City, Kan., got robbed and it didn't feel like home. We moved out here for a fresh beginning.
Q: What's the biggest risk you've ever taken?
A: I had about approximately 11-and-a-half years with the JC Penny Company so for me to go from that job to a firefighter, that was kind of a change for me and my family. It was a challenge for me to get the education I needed for that job change.
Q: What's the best piece of advice you've ever been given?
A: Get an education. Learn as much as you can. It will help you go far in life.
Q: What three things would you want people to know about you?
A: I like to spend time with my family. I like to sing karaoke, which I do every Thursday night when I'm not on shift. I try to get involved and give back to my community.
Q: What did you want to be when you grew up?
A: I didn't know what I wanted to be but I'd do a lot of playtime stuff such as cops and robbers. I really never thought about being a fireman until 1984, when I became a volunteer firefighter.
Q: What's your ideal vacation spot?
A: We like to go to Branson, Mo. That's always a good time. We also like Osage Beach at the Lake of the Ozarks.
Favorites:
Song: Anything by Kiss
Color: Red
Food: Barbecue