Edmonds reaches 200-meter finals at state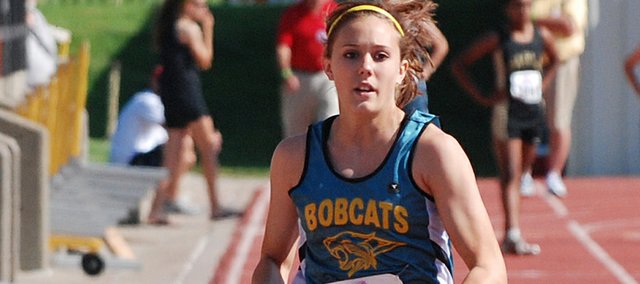 Wichita — Basehor-Linwood sophomore Dakkota Edmonds capped her first day at the Class 4A Kansas Track and Field State Championships by qualifying for the 200-meter dash finals.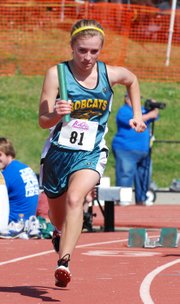 Edmonds took third in her preliminary heat Friday in a time of 26.47 seconds and posted the sixth-fastest overall qualifying time for Saturday's finals.
Edmonds will race in the finals at 5:45 p.m. Saturday.
She also will compete at 8:30 a.m. Saturday morning in the 100-meter dash preliminaries.
Edmonds raced earlier in the day Friday in the 400-meter relay. Freshman Rachael Cook, junior Shelby Equels and junior Courtney Inlow didn't make the finals and finished 13th overall.
Also Friday, senior Brian Pemberton competed in the pole vault but did not clear the opening height.
Competing for BLHS on Saturday will be Edmonds in the 100 and 200, Daniel Prioleau in the 100 and Jay Kraemer in the javelin.