VFW

recognizes Memorial Day with annual service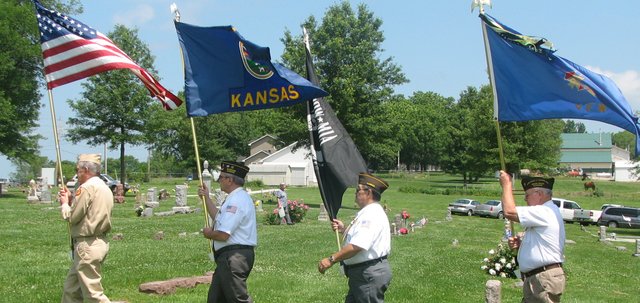 The spirit of Memorial Day swept over those at the Glenwood Cemetery in Basehor.
Members of the community gathered at the cemetery Monday to pay respects to and remember lost loved ones during the Basehor Veterans of Foreign Wars Post 11499 Memorial Day service.
The service began with the military veterans presenting the colors, the bright flags flapping in the breeze as "Taps" rang out across Glenwood. A gun salute pierced the quiet air settling around the decorated gravestones, and several attendees wiped away tears falling down their cheeks.
For more on this story, see Thursday's issue of the Sentinel.