Donohoe beats out opponent to win third term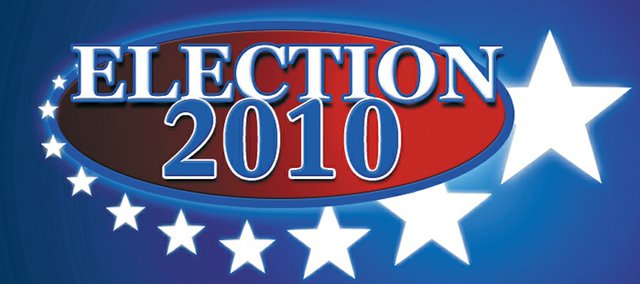 Rep. Owen Donohoe, R-Shawnee, won his third term in the Kansas House of Representatives 39th District Tuesday with 62 percent of the vote.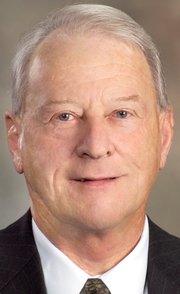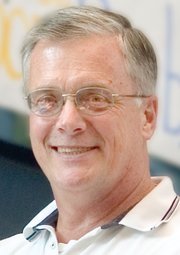 Donohoe came out on top in all three of the counties that the district covers over Democratic opponent Joe Novak of Shawnee.
On Wednesday, Donohoe said the relatively high voter turnout, as well as the high number of Republicans elected, both in the district and across the state, shows constituents want conservative leaders to get the government under control.
Donohoe said it was a need that crossed party lines.
"It's more than being Republican," he said. "I want it to be more than just a vote for a Republican by a Republican."
Going door-to-door in the 39th District, which covers Basehor, Bonner Springs and western portions of Shawnee, Donohoe said people responded to his message of controlling spending, making government smaller and making schools more efficient.
"My point to people was very simple: Number one, we have a financial problem and we have to deal with that, but number two, we also have a values and a culture problem, and we need to take care of that," he said.
With a large number of fellow Republicans also elected Tuesday, including the governor, Donohoe said he was hopeful the Legislature would get a lot done to reach his goals in its next session.
"I think that we can finally go back there and accomplish some of the things that I've wanted to accomplish," he said. "I think we've got a very, very strong contingency, we have the people to do this now, and if we don't, the people are going to hold us accountable."
Novak said he hoped the newly-elected officials would keep constituents' concerns in mind.
"We'll see if the Legislature and the leadership in Kansas and across the country will listen and get jobs going and meet constitutional requirements," he said.
As an educator, one of Novak's top concerns was funding education appropriately. He said he wasn't worried new legislators would continue to cut education.
"The people will not allow education to take any unnecessary hits and jeopardize it," he said. "Regardless of the outcome, with all the people I spoke to in three counties, education was very important to them, and I think they were beginning to feel the impact of all the cuts."