County commission moves toward keeping county administrator job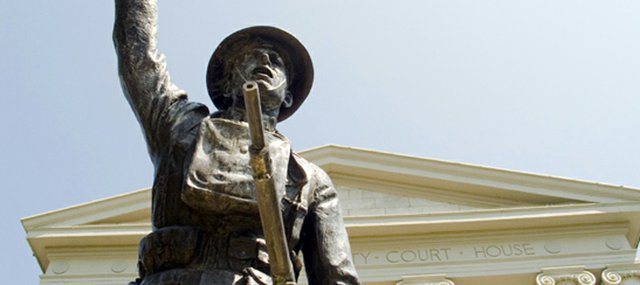 In the end, it appears the Leavenworth County Commission will call a spade a spade — or call an administrator an administrator, as the case may be.
The three commissioners took bits and pieces of each others' proposals Thursday to fashion a single draft job description for a replacement for former county administrator Heather Morgan. And they settled on keeping the "county administrator" title in the interest of transparency, despite the contentious history that particular phrase brings along.
"It's a county administrator," commissioner J.C. Tellefson said. "We all know what it is."
Leavenworth County voters have twice rejected ballot initiatives to create a county administrator position, in 1998 and 2002. The commission created the position by a resolution in 2008 and hired Morgan as the county's first administrator later that year.
Commissioner John Flower said he thought calling the position something other than a county administrator would amount to deception of county residents, while commissioner Clyde Graeber said he thought the job could accurately be described as a budget and staff director. After a debate between the two, with Tellefson saying he did not care what the position was called, Graeber relented and agreed to proceed with the "county administrator" title.
The commission will review a single draft job description during its meeting Monday morning.
For more on the Leavenworth County Commission, check basehorinfo.com next week and pick up the Nov. 11 print edition of the Sentinel.