Neighbors: Jim Hann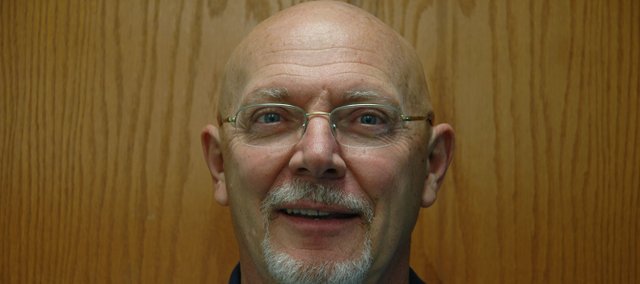 Occupation: I am a third-grade teacher at Bonner Springs Elementary and also serve as energy manager/educator for USD 204.
Place of birth: Orange County, N.Y.
Family: Wife, Linda; twin daughters, Karen and Kristina; son, Kristopher; grandsons, Kyle and Austin
Q: When did you move to the area and what brought you here?
A: I moved to Lansing on orders to attend the Command and General Staff College in 1996. (I) completed my education degree at St. Mary College, retired from the Army and joined USD 204 in the summer of 2000.
Q: What's the biggest risk you've ever taken?
A: Physically: Airborne training at Fort Benning, Ga. Mentally: Going back to college after a 20-year break. Spiritually: Trusting in God and my country.
Q: What's the best piece of advice you've been given?
A: Treat others as you wish to be treated yourself.
Q: What three things would you want people to know about you?
A: That I value family, friends and country.
Q: What did you want to be when you grew up?
A: I'm grown up?
Q: What's your ideal vacation spot?
A: I can have fun just about anywhere.
Favorites:
Song: All selections on the Sirius Satellite Radio station Classic Vinyl.
Color: Olive drab
Food: I'm an equal opportunity eater.