Neighbors: Jeff Fouquet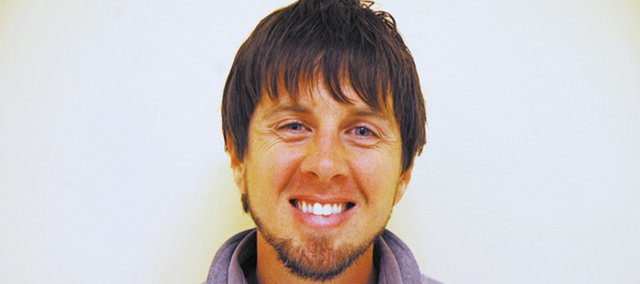 Occupation: I'm entering my fifth year as an English teacher at Bonner Springs High School, and I also teach at a small community college.
Place of birth: Scott City
Family: My wife's name is Shanon and my two dogs, maybe the closest thing I'll ever have to children, are Rowdy and Maya.
Q: When did you move to the area and what brought you here?
A: I moved to northeast Kansas in 2002 to get my master's degree from (Kansas University). When I needed a teaching job, Bonner Springs needed a teacher, and things have been great ever since.
Q: What's the biggest risk you've ever taken?
A: Writing a book about my childhood was the scariest thing I've ever had to do. There was also that time I tried to grab an injured hawk with my bare hands …
Q: What's the best piece of advice you've been given?
A: Honor your commitments and live your own life, nobody else's.
Q: What three things would you want people to know about you?
A: I love hiking, camping and kayaking, I read everything I can get my hands on, and I love to learn.
Q: What did you want to be when you grew up?
A: I'm still trying to figure that out, but I've always thought I would end up teaching in some capacity.
Q: What's your ideal vacation spot?
A: I'd like to go to the waterfalls in Argentina and have them all to myself for a day.
Favorites:
Song: "Society," by Eddie Vedder
Color: Black
Food: Good, hearty southern soul food or Tex-Mex cooking is the best.