Three killed in violent car accident near intersection of Leavenworth County Road 1, Kansas Highway 32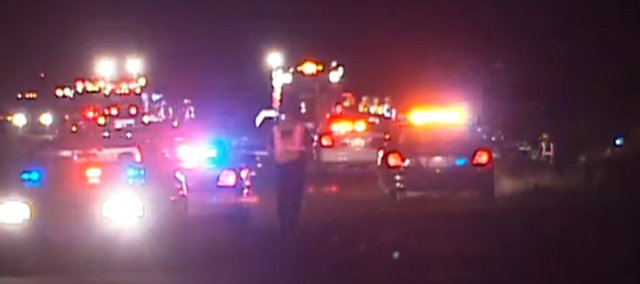 Three people, including two Bonner Springs High School graduates, were killed in a violent accident near the intersection of Leavenworth County Road 1 and Kansas Highway 32 Sunday night, the Kansas Highway Patrol said.
KHP Lt. David Porter said two cars were involved in the accident, which occurred about 9 p.m. He said witnesses and physical evidence indicated one car had been left of center at the time of the accident, meaning the two vehicles collided head on.
According to a KHP report, a 2008 Subaru Impreza was eastbound on K-32 when it attempted to pass a 2009 Honda Odyssey, also headed eastbound. The Impreza collided head-on with a 2002 Saturn sedan that was westbound on K-32
Mathew Nuzik, a 30-year-old Basehor man, was the driver of the Impreza. Daniel Henry, a 21-year-old Edwardsville man, and Stephanie Conn, a 22-year-old Lawrence woman, were in the Saturn. Both Henry and Conn are 2007 graduates of Bonner Springs High School.
All three people in the two vehicles that collided died at the scene. The driver of the Odyssey, Matthew Svoboda, 38, of Linwood, was not injured.
Traffic on K-32 was stopped at County Road 1 and 214th Street for several hours while emergency crews attempted to determine what happened..
A LifeStar helicopter was sent to the scene but was not needed because there were no survivors.
The intersection, between Lawrence and Linwood, has seen increased traffic since the opening of a new intersection on the Kansas Turnpike in Leavenworth County earlier this year.