Superintendent eyes ribbon-cutting ceremony for middle school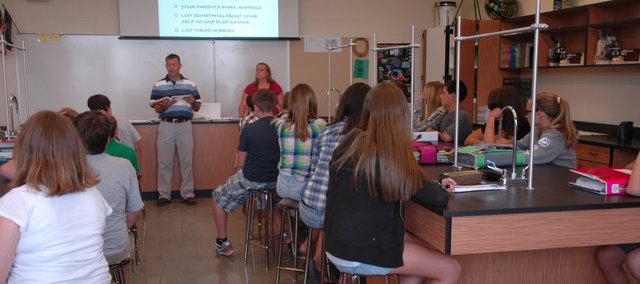 As the finishing touches are being added to the Basehor-Linwood School District's newest building, superintendent David Howard said Monday night that the new Basehor-Linwood Middle School would be ready for an open house and ribbon cutting next month.
At the Basehor-Linwood school board meeting Monday, Howard said he wanted to schedule the event for Nov. 14 or Nov. 21, both Sundays, depending on when board members could make it.
The areas that were still unfinished when the building opened in August – bleachers in the gym, an art room, the baseball field – are done or close to it, Howard said.
"The facility is beautiful," he said.
The last touch needed for the ribbon cutting is the laying of some tile in the entryway where some concrete is still exposed now, Howard said. He said construction crews hoped to be done with all work at the school by December.
For more on the school board meeting, pick up this week's print edition of the Sentinel on Thursday.