County administrator's resignation sparks proposal for ballot question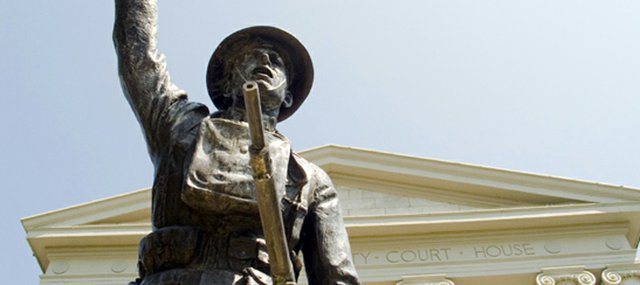 After the Leavenworth County administrator announced this week that she will resign later this month, county commissioner J.C. Tellefson proposed Thursday that the county place an initiative on the April general election ballot seeking voters' approval of the county administrator position.
Heather Morgan, who became the county's first administrator in 2008, said she told commissioners on Monday and her staff on Wednesday that she would leave her position for a job in the private sector, effective Oct. 22.
Morgan was hired after the commission approved a resolution creating the county administrator job in 2008. Two earlier ballot initiatives to create the position, in 1998 and 2002, failed.
Tellefson said he had made a campaign promise to push for a ballot initiative authorizing a county administrator job, and he had heard from constituents who said they wanted the position to be put on the ballot. He said the county administrator job had greatly increased the efficiency and effectiveness of the county government, and he acknowledged that a "no" result on a ballot question would put the county in a difficult spot.
The commission tabled consideration of Tellefson's proposal until Monday's commission meeting.
For more on the County Commission, check basehorinfo.com next week and pick up the Oct. 21 print edition of the Sentinel.