City accepts new design standards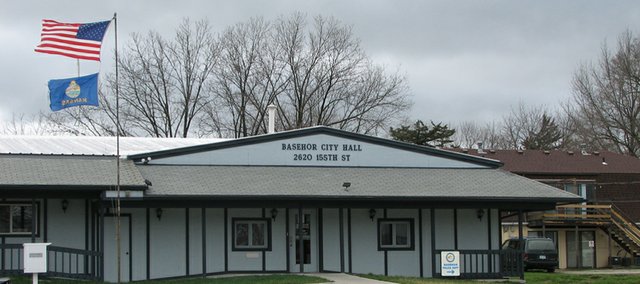 Take note, future Basehor developers: If your commercial or residential project is along one of the city's heavily traveled corridors, you'll be expected to make your building look sharp and fit in with its surroundings.
With an eye pointed toward future growth, the Basehor City Council on Monday unanimously accepted new architectural design standards for the city.
The standards lay out a number of requirements for future developments along Kansas Highway 7, U.S. Highway 24-40, 155th Street and several other corridors in and near Basehor. The 70-plus pages presented to the Council on Monday sprung from six months' worth of collaboration between the Planning Commission and city engineer Mitch Pleak.
Ed Bush, chairman of the Planning Commission, said the standards were meant to make visible areas of Basehor attractive to passersby and prospective Basehor residents.
"We want people to come out to Basehor," Bush said. "We want them to say how nice it is out here."
City Administrator Mark Loughry said the standards largely aim to mould future growth, which is why several of the roadways specified as corridors are as of yet undeveloped or even outside the current city limits, such as parts of K-7 and Donahoo Road north of town.
"What they're trying to accomplish is that we don't have a nice development sitting right next to a dilapidated metal structure," Loughry said.
Among the standards' guidelines for commercial, mixed-use and civic buildings:
They'll need to fit into the character of surrounding structures when it comes to characteristics such as building materials or the color of the roof.
All sides of the buildings themselves should be consistent — a colorful facade shouldn't be around the corner from a bland, featureless wall.
Corporate logos or colors shouldn't dominate their appearance so much that it sticks out sorely from surrounding buildings — no-no's might include the red awnings often spanning the fronts of QuikTrip stores or the angled blue exterior of some Best Buy stores.
Council member David Breuer, who ultimately voted to accept the standards, raised some concerns during Monday's meeting about whether they might discourage businesses from coming to Basehor.
Bush said the standards were comparable to those in place in nearby cities such as Tonganoxie, Bonner Springs and Lansing.
Council member Jim Washington said he didn't think the standards would scare off any potential businesses.
"This just brings us up to what everybody else has already gotten to," Washington said.
Loughry said the city already had some architectural design standards in place, but they were vague and difficult to enforce.
The council's action on Monday did not yet officially adopt the standards, but rather directed city attorney Patrick Reavey to draft an ordinance that would adopt them, which will appear on the council's agenda next month.
In other business Monday, the city council:
Agreed, 5-0, to allow the city to proceed with discussions with Consolidated Rural Water District No.1 about a potential franchise agreement. The utility already has water lines running through Basehor but does not have a franchise agreement with the city.
Approved, 5-0, an agreement for the city to contract with the Municipal Code Corporation for recodification of the city code, for $7,930, split over two years. The process, which should take a little more than a year, will create a publicly available online city code document.
This story has been corrected to reflect that the council voted to proceed with discussions regarding the Consolidated Rural Water District No. 1 franchise agreement.