Commission delays administrator decision again, citing election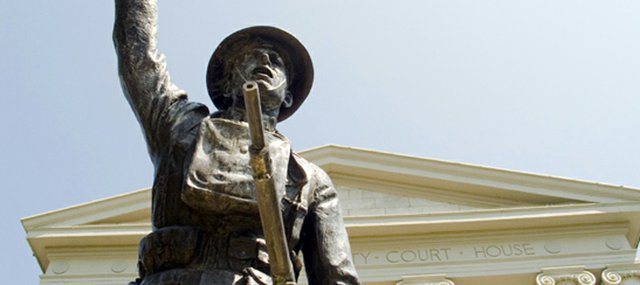 It will be until at least late next week, after the election of a new commissioner-to-be, that the Leavenworth County Commission decides what to do about the county's top appointed position.
After commissioner Clyde Graeber suggested during Thursday's meeting that the new commissioner-elect should have a say in the process, the commission again delayed a decision on whether to keep the county administrator job, replace it with a budget and staff director or do something else.
"Next Tuesday, we're going to have a commissioner-elect," Graeber said. "I would say we should put off any further discussion of this until that individual, whichever one it might be, can participate in that discussion."
The commission voted 2-0, with commissioner J.C. Tellefson abstaining, to move discussion of the issue to the Thursday, Nov. 4, meeting. Tellefson said that he had hoped the commission would settle on a job description Thursday and that he did not want to delay the decision any longer.
Tellefson's seat — from the First District in the northern part of the county — is the one up for election on Tuesday. Tellefson is not running for re-election, and Republican Robert Holland and Democrat Tim Goetz are running to replace him.
For more on the County Commission, check basehorinfo.com next week and pick up the Nov. 4 print edition of the Sentinel.