Glenwood Estates sewer project moves ahead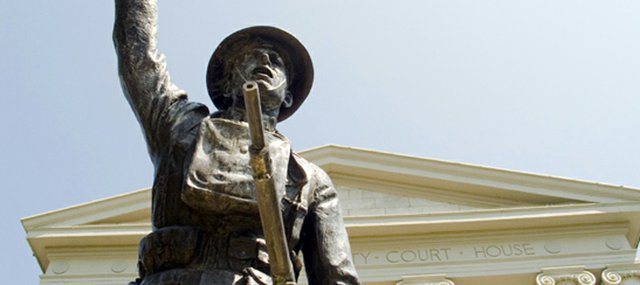 Work is about to start on a controversial sewer line project south of Basehor.
Leavenworth County Engineer Mike Spickelmier said the contractor was slated to start work next week on the Leavenworth Country Sewer District No. 3 sewer line.
The sewer line will connect the Glenwood Estates subdivision with the city of Basehor sewer system. It will replace a lagoon the Kansas Department of Health and Environment has said must be closed.
The Leavenworth County Commission in June awarded the $513,214 construction contract to Havens Construction of Liberty, Mo. However, the project was delayed when KDHE received complaints during a preconstruction public comment period.
KDHE's approval was needed before the project could go ahead because the county is using a revolving loan from the department to finance the $1.37 million project.
The county's position was the complaints the KDHE received about the need for the project, its cost and eventual allocation to sewer district members were best answered by the KDHE, covered in documentation or still unknown.
The issue was resolved last month when Leavenworth County Commissioner Clyde Graeber, a past KDHE secretary, had a discussion with current Secretary Roderick Bremby.
As preparations are made to start the sewer line, work is under way on another project that will benefit other rural subdivisions near Basehor.
Spickelmier said work has started on the 166th Street chip-and-seal project.
When residents of the Lo-Mar and Stoner subdivisions learned of that work earlier this year, they petitioned the county to create a benefit district to chip and seal the road in the subdivisions.
With 100 percent of residents agreeing to participate, the county commission agreed it would create the benefit district. The cost to chip and seal the road in the subdivisions is $75,000, although benefit district financing might be less than that should some residents pay their shares upfront.
On Monday, county commissioners agreed the county would self-finance the benefit district with a 10-year loan at 3 percent interest.
The county will notify residents of coming meetings to officially create the benefit district and to determine allocations to properties.