New reporter joins Sentinel staff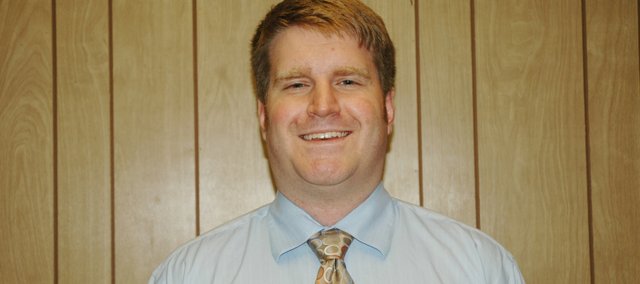 Along with taking building tours and filling out tax paperwork, one of the first things we do when we start a new job is to introduce ourselves to everyone. So here it goes: My name is Matt Erickson, and I'll be the reporter covering Basehor news for the Sentinel, starting this week.
I've lived in the Kansas City area my whole life. I was born on the Missouri side but raised on the Kansas side in Olathe, where I graduated from Olathe South High School. I graduated in 2009 from Kansas University's School of Journalism, where I spent a great deal of my time in the newsroom of the student newspaper, The University Daily Kansan, working in a variety of positions. During college, I spent summers interning at the Lawrence Journal-World and The Kansas City Star.

Writing about news is really the only thing I've ever wanted to do, and I'm eager to get to know this community and tell its stories.
It's more important for me to know about you, though, than for you to know about me. I'd like to hear as much as I can from the readers of the Sentinel and the residents of Basehor, so I can tell the kinds of stories you'd like to read in the Sentinel and on basehorinfo.com.
Please call me at (913) 422-2168, e-mail me at merickson@theworldco.info, or contact the Sentinel on Facebook or on Twitter (@basehorsentinel). Let me know what's happening in the community and what you'd like to read about. I want the website and the newspaper to reflect the stories and the issues that matter to this community, and with your help, I think we can make it happen.