Stoner, Lo-Mar residents to pay for increased street costs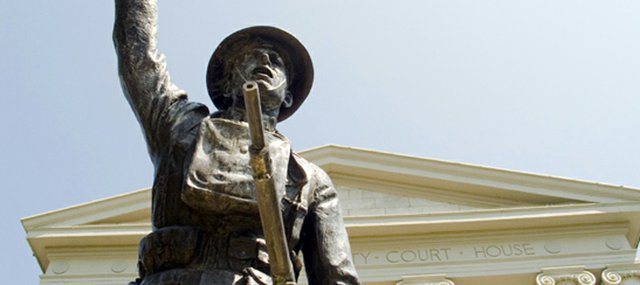 Residents of two rural subdivisions southwest of Basehor will pay about $10,000 more than original Leavenworth County estimates for street improvements made earlier this month.
The Leavenworth County Commission voted 2-1 this morning to increase the cost paid by residents for chip-sealing gravel roads running through the Stoner and Lo-Mar subdivisions. The new cost to residents will be just short of $85,000, compared with an estimate of $75,000 given by the county public works department when the residents and the commission agreed to form a benefit district to chip-seal the roads.
The increase in the residents' bill is due to materials costs that were higher than county estimates.
Commissioner John Flower opposed the measure passing the extra cost on to the residents. Flower said the extra $10,000 should come out of the county's budget, because residents agreed to form the benefit district based on a lower estimate and the chip-seal would save the county money in the long term because less maintenance would be required.
"I just think it's a shame that we tell people one thing and do something else," Flower said.
Commissioner J.C. Tellefson, who voted for the measure, said that variations in cost were an unavoidable part of the construction business. Residents of a benefit district had to assume the risk that a project might cost more than estimated, just as someone paying a contractor for house improvements might have to pay more than the original bid.
"It's not an exact science," Tellefson said.
Mickey Swartzkopf, deputy county engineer, told the commissioners that the $10,000 increase would lead to about $40 more in payments each year for residents of the benefit district: an increase from $327 annually to $368.
For more on the County Commission, pick up the Oct. 7 issue of the Sentinel.