Prioleau, Bobcats fast at Baldwin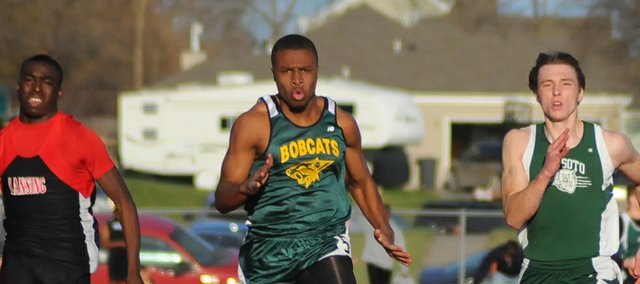 Daniel Prioleau has spent the past two seasons establishing himself as one of the area's top sprinters.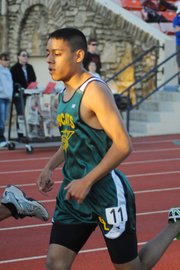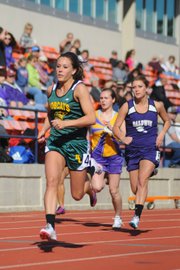 Now a senior, Prioleau hopes to close out his career at Basehor-Linwood High School as one of Kansas' best.
He got off to a good start Friday at the Baldwin Invitational by turning in a pair of second-place finishes. He was the runner-up in the 100-meter dash in 11.13 seconds and also took second in the 200 in 22.98. In the 200, De Soto senior Jordan Riffel set a meet record of 22.35, breaking former Bonner Springs standout Jonathan Walker's old record of 22.57 that was set in 2008.
While Prioleau was the Bobcats' main standout the past two seasons, they boasted a strong supporting cast Friday and placed fifth out of 14 teams.
The supporting cast included the BLHS throwers. Junior Jesse Hiss turned in a third-place finish in the shot put with a toss of 45 feet, 11 inches. He also took fourth in the discus with a mark of 141-0. In addition, senior Jacob Powell placed fourth in the shot put at 45-7 and sophomore Ben Johnson was seventh in the discus at 133-10. Johnson added a sixth-place finish in the high jump with a clearance of 5-6, and sophomore Lane Young took fourth in the long jump at 20-2.
Junior Jon Oliva also had a strong day as he placed sixth in the 2,000 steeplechase in 7:44.22. The 1,600 relay and 3,200 relay teams both placed seventh.
In the girls competition, junior Dakkota Edmonds was the Bobcats' top standout as the BLHS girls finished 12th as a team.
Edmonds took second in the 200 in 27.07 and third in the 100 in 13.12. She placed fourth at state in both events last year.
Also for BLHS, freshman Victoria Smith placed fifth in the discus with a mark of 99-7 and freshman Ally Laney was seventh in the 2,000 steeplechase in 9:29.78. The Bobcats' 3,200 relay team also took seventh in 11:57.58.