Neighbors: Staci Lynn Eddy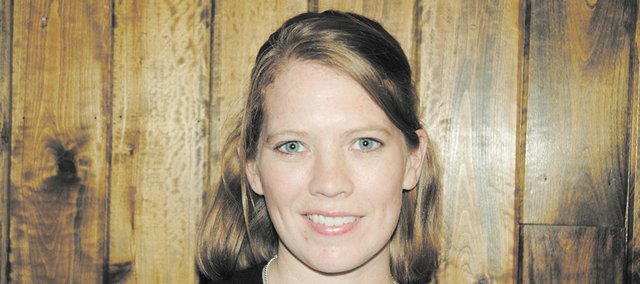 Occupation: Stay-at-home mom and wife
Place of birth: Olathe
Family: Husband, Darrin; sons Jaxon, 10, and Matthew, 6; daughters Hali, 8, and Raynee, 2
Q: When did you move to Bonner Springs, and what brought you here?
A: August 2008. My husband became the youth pastor at Bonner Springs Baptist Church.
Q: What's the biggest risk you've ever taken?
A: Homeschooling ... and it's paying off!
Q: What's the best piece of advice you've ever been given?
A: "Let us run with patience the race that has been set before us," Hebrews 12:1.
Q: What three things would you want people to know about you?
A: 1. I believe in the Lord Jesus Christ as my savior and I am not perfect and fail daily in my walk with Him and am in need of constant prayer.
2. I love my husband more than I could ever imagine loving a man. God knew my heart's desire and He gave me even more!
3. I think teenagers are a blast and love working along the side of my husband with our youth.
Q: What did you want to be when you grew up?
A: Astronaut
Q: What's your ideal vacation spot?
A: All-inclusive trip to Hawaii.
Favorites:
Song: I love to listen to K-Love ... Can't pick a favorite! But a special song between myself and my 10-year-old son is "Little Boy on His Knees."
Color: Yellow
Food: Corn Dogs! Really ... I love them.